VORSTELLUNG, Museum Morsbroich, 2022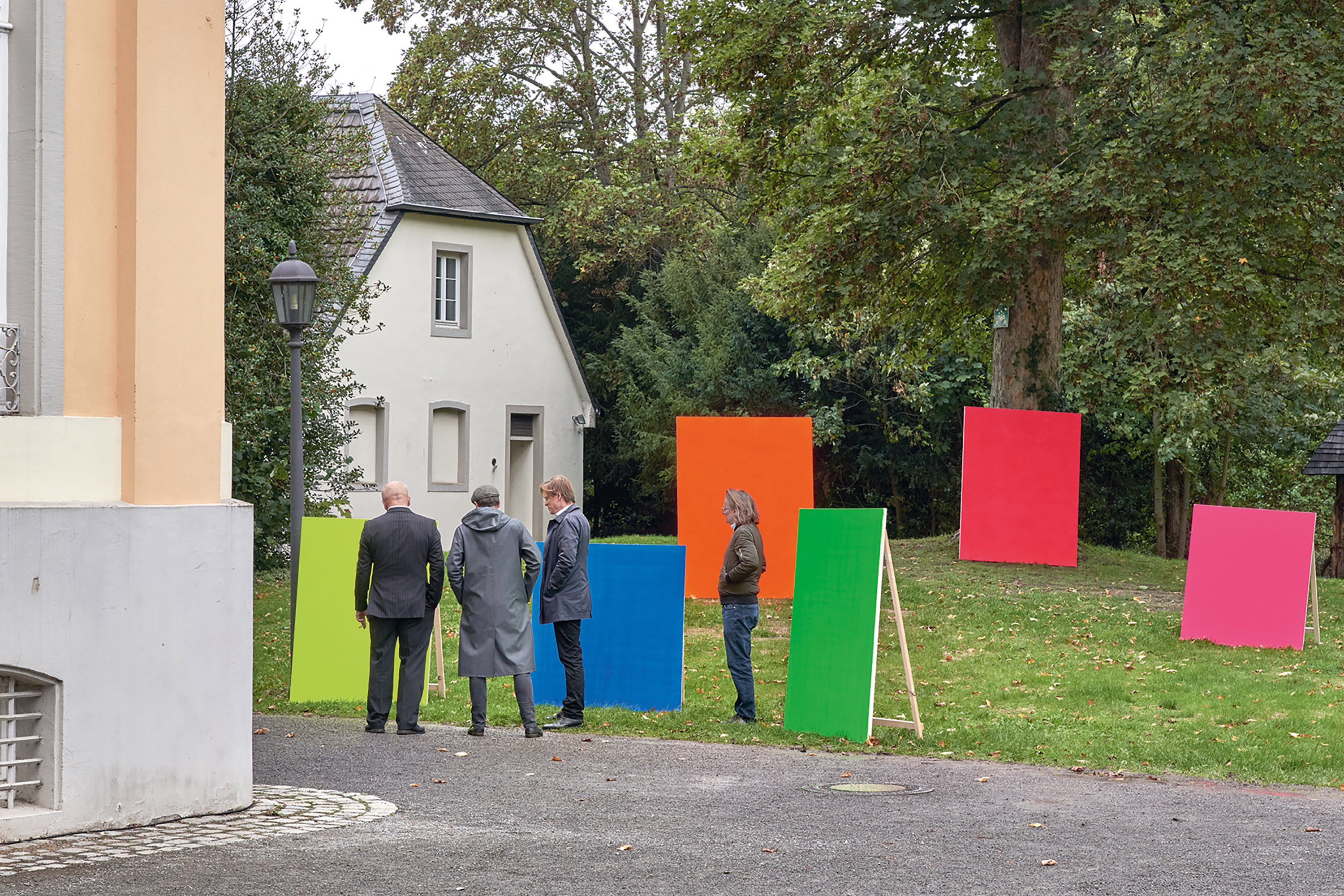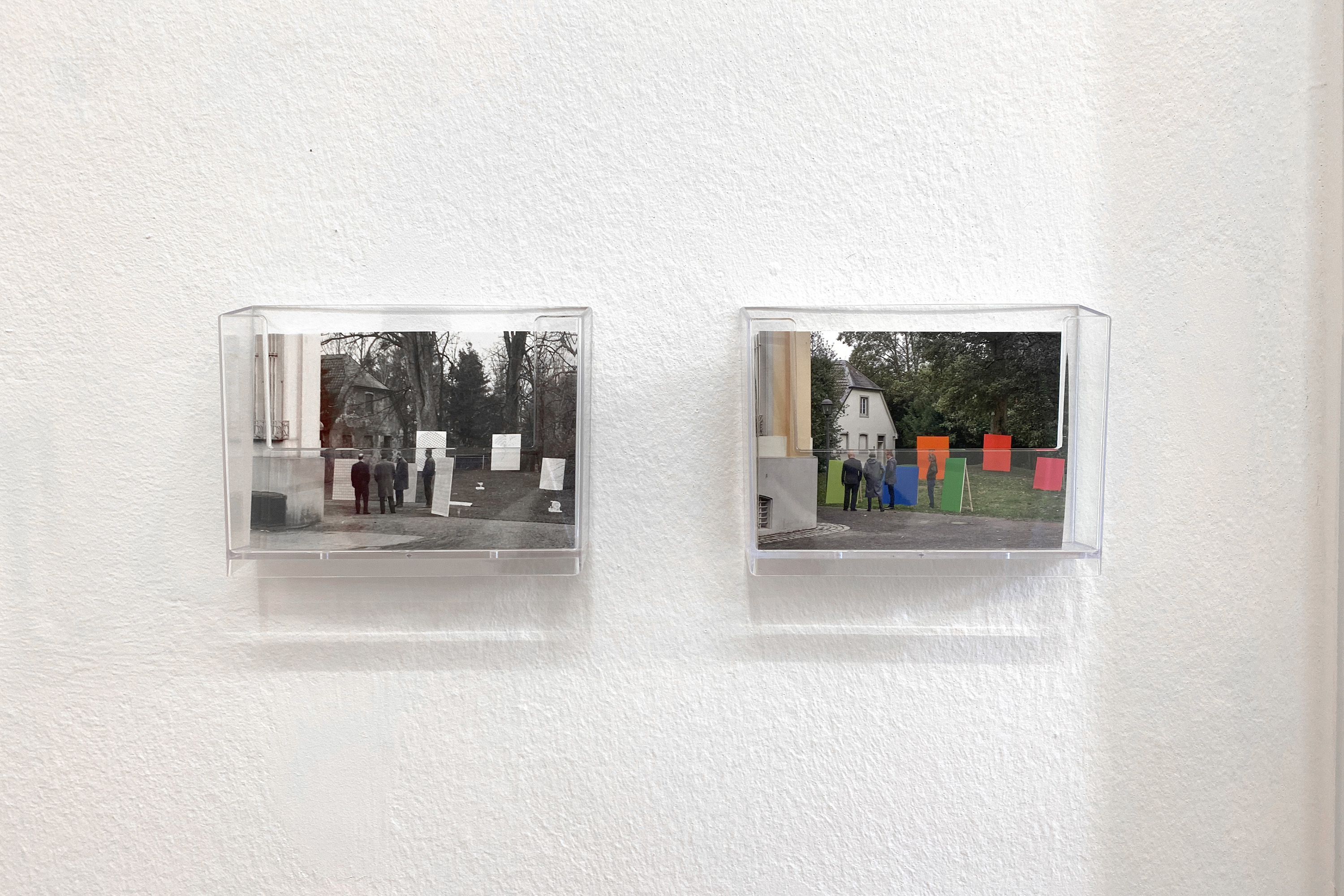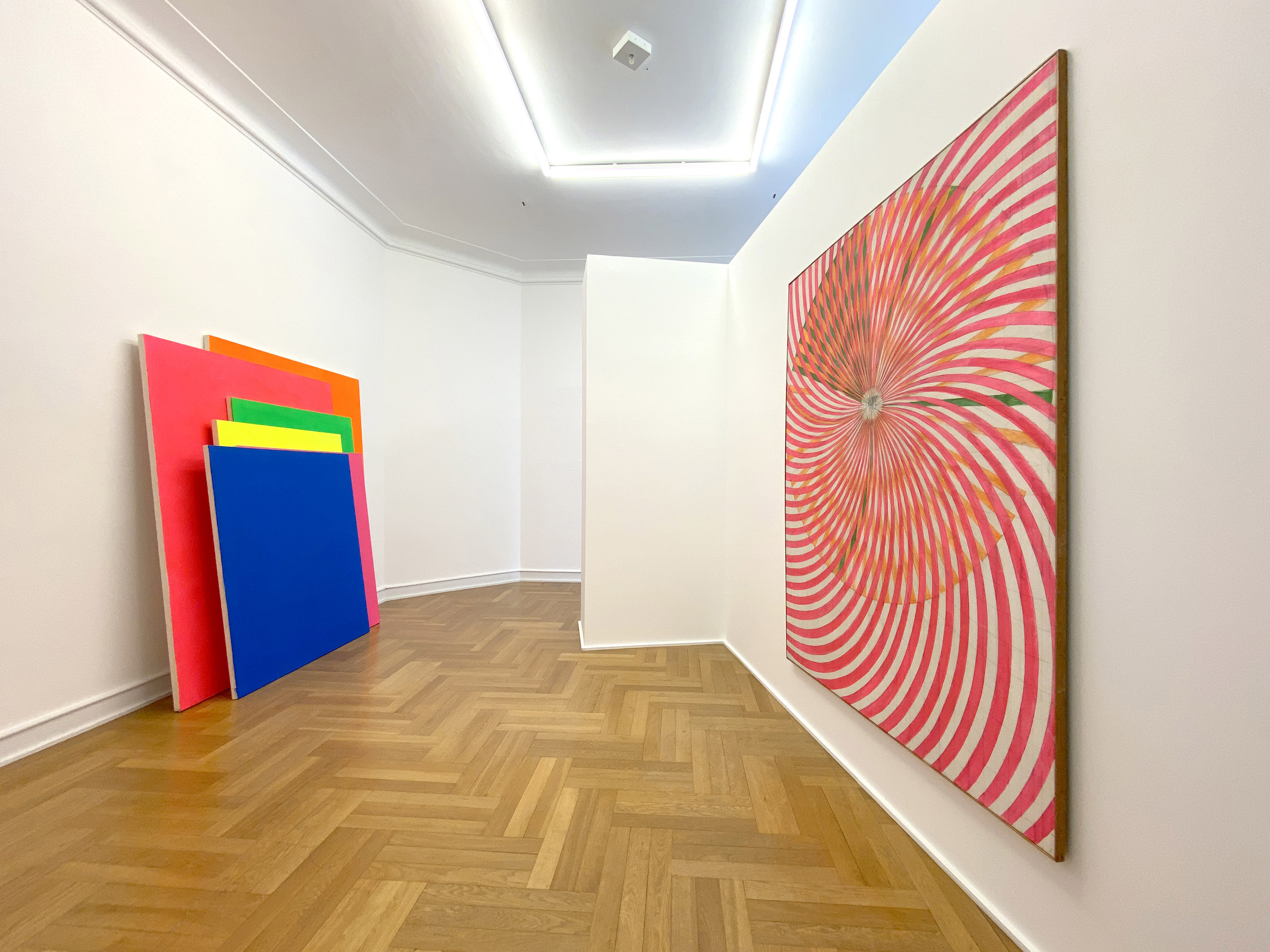 In February 1964, the four artists Gerhard Richter, Sigmar Polke, Konrad Lueg and Manfred Kuttner rented a van to take their paintings to the Galerie Parnass in Wuppertal and set them up on the lawn in the front garden in order to apply to the gallery owner for an exhibition. This followed for Gerhard Richter, Sigmar Polke and Konrad Lueg in November 1964 under the title "Neue Realisten". From the Galerie Parnass, the four artists travelled on to the Museum Morsbroich on the same day. In the garden of the palace, Manfred Kuttner set up his paintings to show them to the director, Udo Kultermann. No exhibition invitation followed for Manfred Kuttner. In March, the Museum Morsbroich opened the exhibition "Neue Tendenzen".
The three artists of the Konsortium group (Lars Breuer, Sebastian Freytag and Guido Münch) repeat the journey of February 1964 and travel to the former Galerie Parnass in Wuppertal on 18 September 2022 in a rented van, and then travel from there to the Museum Morsbroich in Leverkusen. The van contains paintings in exactly the same formats as Manfred Kuttner's paintings from 1964. The canvases by Konsortium are painted in eight luminous shades of monochrome. Konsortium positions the canvases in the same places as Manfred Kuttner once did and presents them to the new director of the Museum Morsbroich. This time the story ends well and the artists carried their canvases into the museum. In the exhibition room in the museum, the three artists placed their paintings next to Manfred Kuttner's painting "Weibermühle" as a stack of pictures. With the hanging of Kuttner's painting, he has now also made it into the museum, 58 years late.